Current project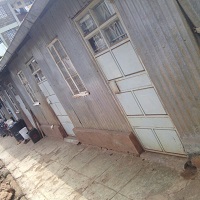 Lots of kids go to the school, when parents do not have sufficient money to pay school fees. This means the financial situation of the school is not getting better. All these kids do need classes, teachers, water, food and hygiene, but the school doesn't get enough school fees to compensate this.
This means we have a new project, aimed at improving the financial situation of the school in a structural way. There is a plot located near the school, where we are going to build 14 houses and a toilet building.
These houses will be Iron Sheet Houses, as you can see in the example picture listed here.
The project will be divided into three sub-projects:
First: 4 houses and the toiletbuilding
Next: 5 houses
Finally: 5 houses
For each subproject there is a need for € 5.700 (around 680.000 Kenyan Shilling), which amounts to a total of € 17.100. This is around 2.000.000 Kenyan Shilling.
Next you can see the map of the construction site and the quotation:
img054-vr

img053-3